Medical qi gong
Posted by Frances Turner
We have just had a great weekend at the Abbey in Sutton Courtenay, with the Tai Chi Foundation, learning how to teach five element medical qi gong.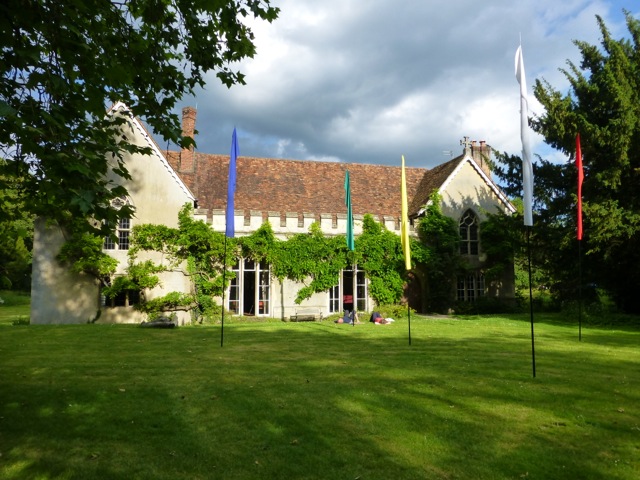 Gerrie Sporken, Pat Gorman and Stephen Flores came over from the Netherlands and the United States, and helped us to hone our skills in teaching these simple but powerful roots and branches qi gong moves. They are great postures that can be learnt by anyone, and have enormous health benefits, as well as evocative names. This picture shows us doing the Jade Walk.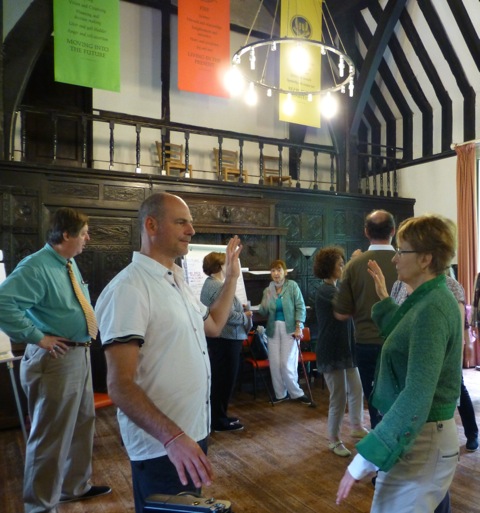 We also had time to watch an extraordinary red full moon rise on Saturday night from the Wittenham Clumps…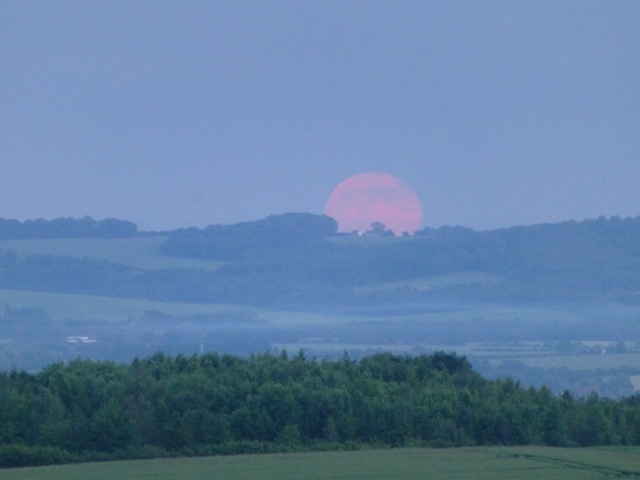 And I am now qualified to teach these beautiful movements in my practice!