Low Cost Chinese Herbal Medicine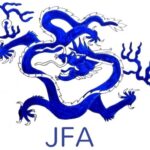 The Herb Community Clinic runs on Mondays at the Cholsey Complementary Health Centre, and offers low cost Chinese Herbs. You pay only for your herbs, the consultation is free. For more information please scroll down, and for an appointment please contact Frances via the website or on +44 7510 710245.
How can Classical Herbalism (Jing Fang) help me?
Classical herbalism is extremely effective to help the body eliminate disease and promote health and wellbeing. Classical Chinese Herbal Medicine formulas are simple combinations of herbs that are enormously powerful and immediate when applied appropriately. They help your body naturally eliminate acute problems such as the common cold or a bladder infection, as well as helping your immune system to regulate itself to deal with chronic or long term problems such as chronic fatigue. The key is that we treat you as a person, not the disease.
How does treatment work at the Herb Community Clinic?
At the Herb Community Clinic, the practitioners work as a group, and there may be more than one practitioner in the room during your consultation. Your case will be discussed by a group of experienced practitioners who are highly motivated to get the best possible outcome for you. Your case will of course be entirely confidential within this group.
How often do I need to come for treatment?
Treatment needs to follow changes in your symptoms, so we need to monitor treatment as closely as possible. A formula is typically given for a week or less to start with, so you will normally be advised to come back one week after your first appointment. After that, you may be given herbs either for another week, or for two weeks or longer; this is variable according to need and will be discussed with you individually.
How long do I need to take herbs for?
Length of treatment is variable, depending on the problem. If you have a long term chronic imbalance or a congenital disease, you may need to take herbs long term, but in general the Classical approach emphasises taking herbs for a short time to catalyse the body's ability to heal itself. This may be days, weeks, or perhaps a couple of months.
Will my herbs taste horrible?
People rarely say herbs are delicious! However, in contrast to some Chinese medicine, Classical formulas taste quite good. This is because they look after the digestion, since Classical theory considers the digestion to be the source of the body's own immune response.
Will my symptoms return when I stop taking the herbs?
A Classical Herbalism formula aims to help your body eliminate the disease pattern itself. If we are successful, the disease will not return when you stop your herbs. You may also need to address lifestyle issues to prevent disease recurring.
How do I prepare my herbs?
Chinese herbal medicine is very simple to prepare, and you will be given precise individual instructions. The strongest and most effective way of taking them is generally to boil up a bag of raw herbs. You simply empty the contents of one bag into a saucepan, soak the herbs in water for an hour, bring them to the boil, then simmer them for 20 minutes. This gives you one dose. You then add more water and repeat the process for the second dose.
We also use freeze-dried instant herb powders that dissolve in water just as if you are making instant coffee, and they are a good second to raw herbs in terms of efficacy. They come in sachets, and are useful if you are travelling, or very busy.
What can I do to help my healing process?
Classical herbalism has a reputation for helping people restore their health quickly. This is greatly enhanced if you are willing to address relevant life-style issues at the same time. These may, for example, be to do with diet, exercise or emotional health.
What is the cost of attending the Herb Community Clinic as a patient?
The Herb Community Clinic offers low cost herbal medicine. You pay only for your herbs – the consultation is free. Herbs cost £6 per bag of raw herbs, and one bag can last for 1, 2 or 3 days depending on your need. The herbs will be dispensed from the clinic dispensary while you wait.
 You may also be prescribed herbal powders, which normally cost £35/week. These are ordered from our supplier and will be sent by post. There is an extra cost for guaranteed next day delivery of powdered herbs.