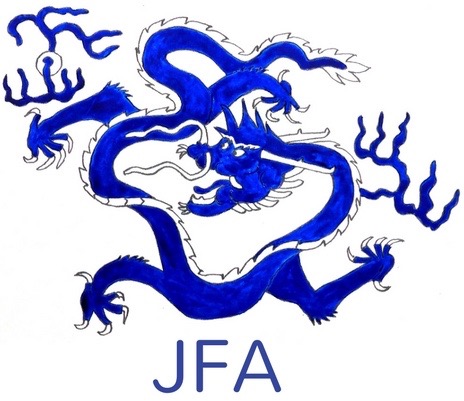 The Jing Fang Apprenticeship (JFA)
is an apprenticeship-style training in Chinese herbal medicine, that gives apprentices a practical and solid grounding in the subject. The programme teaches Chinese herbal medicine from scratch and leads to a Licentiate in Classical Chinese Herbalism. The JFA teaches the Jing Fang Six Syndrome Differentiation System. It was officially opened by Dr Feng Shi-Lun in 2015.
The JFA is:
A practical clinic-based approach to the study of Chinese herbs with access to a whole herb dispensary
A manageable and systematic way to navigate the ocean of Chinese herbal medicine
Competency based rather than time based
The JFA has:
An online theory component (Jing Fang lecture series)
Flexible attendance possibilities
A central UK location in South Oxfordshire
Entered the EHTPA accreditation process
Who can apply? You need a knowledge of Traditional Chinese Medicine (TCM), Western Medicine and Therapeutic Relationship to the standard of an acupuncture degree or equivalent. If you want to discuss your eligibility, please do contact us.
Practical Clinic-Based Approach: The JFA approach is practical and clinic based, with weekly clinics where you observe and discuss clinical practice, and can bring your own cases and questions for discussion. Apprentices are in clinic from the beginning, and are exposed from the start to the way this system works in practice. You will build up gradually to treating your own patients under supervision.
Schedule Details: The JFA clinicals run on Mondays from 11am to 6pm, in 3 terms of 10 sessions. There are also extra clinicals before and after term time to provide for catch up, A typical day would be seeing patients from 11am to 2.30pm, with discussion from 3.30-6pm (times may vary slightly).
One clinic in four takes place on zoom, and on those occasions the clinic runs on Monday from 9am-1.30pm, with the discussion on Tuesday from 11-1.30.
Dispensary: The JFA has the use of a whole herb dispensary, which allows apprentices hands-on experience in dispensing herbs and learning the basics of dispensary skills. It also enables you to learn herbs in a tactile way. Students are encouraged to take home free samples of all the herbs they are studying.
Manageable and Systematic: The emphasis of the JFA is on the study of herbs, formulas, treatment protocols and processes derived from the Classical understanding of Chinese herbal medicine taught by Dr Feng Shi-Lun in the lineage of Dr Hu Xi-Shu. This is the Jing Fang Six Syndronme Differentiation System.
Using this system, the number of herbs and formulas needed to be effective in practice is manageable, which means that in choosing this as your starting point to study Chinese herbs, your study is rewarding and not overwhelming.
The Jing Fang Six Syndrome Differentiation System gives us not only all our basic herbs and formulas, but also clear guidelines about treatment strategy; namely how do we deal with the results of our formulas? What do these results mean? And what should we do next? This information is gold dust.
Online Theory Component: The theory component of the JFA is set out in a series of over 60 hours of lectures, given by Frances Turner. This is the Jing Fang Lecture Series, which all apprentices are encouraged to study alongside the clinical sessions. The lectures are divided into three parts, which take you systematically through the material from A to Z. On average an apprentice will go through the first two parts in their first year, and the third in their second year. These lectures can be studied independently of the JFA, before joining the clinical programme, or during the clinical programme, and they are costed separately.
Competency Based: Assessment of apprentices is triangulated between two supervisors and the apprentice in question. It is done by means of a logbook, and it is on completion of the logbook that apprentices are awarded their licentiate. There are no assessments or examinations, but each apprentice is asked to compile a reference set of herbs, formulas and cases including their own research. This may be done in whatever way is useful to you.
Flexible Attendance: The JFA can be attended and paid for by the day, by the term, or by the year. For the best results, commitment to the year is recommended.
Length of Training: If you attend regularly, on average it takes around 2 years to complete the Apprentice Logbook. However, since it is competency rather than time-based, it can take both a shorter or a longer time than that, depending on prior experience and individual circumstances.  If you would like to discuss your own situation, please contact Frances.
Central UK Location: The JFA takes place in Cholsey, South Oxfordshire, in a lovely hall looking out over a green park. We are lucky enough to have plenty of space to distance, and some local amenities for lunch.
The hall is in Cholsey Pavilion, which also houses the Cholsey Complementary Health Centre, which gives us use of the raw herb dispensary as well as a clinic room on JFA clinic days. Cholsey train station is within 5 minutes walk, and there is plenty of parking in front of the building.
There are currently no laws regulating the practice of Chinese herbal medicine in the UK, and anyone is entitled to set up as a herbalist. It is also not a legal requirement to belong to a lead body, and it is quite possible to get insurance to practice without belonging to one.
However, it is good practice to belong to a lead body, and if we as practitioners support the RCHM, this both gives our profession greater strength, and gives us as individuals support for our own practice and access to the wider Chinese herbal medicine community. The RCHM does valuable work looking after the quality of our educational standards, and the quality of our herbal supplies.
For these reasons, the School of Classical Chinese Herbalism (SCCH), which runs the Jing Fang Apprenticeship, has entered the EHTPA accreditation process. We hope that in due course our graduates will enjoy the automatic entry to the RCHM that accreditation confers. However, it is already possible for our graduates to apply to join the RCHM as individuals, and we are committed to support you through this process should you choose to do this.
All graduates of the JFA are able to get insurance from Balens Insurance on completion of the course. It is also possible for you to get student insurance before that, as long as you are working with us under supervision.
Apprentice Agreement: Apprentices are asked to read and sign the JFA APPRENTICE AGREEMENT
Qualification: On completion of the Apprentice Logbook, Apprentices are awarded a Licentiate in Classical Chinese Herbalism.
Resources: View the resource list here
Supervisors: Clinical supervisors: Frances Turner, Anna Morshead, Gail Newton, Neil Kingham. Dispensary assistant: Suzanne Mounter
Support groups and ongoing supervision: Jing Fang understanding develops over time, and your biggest learning will be in direct observation of the results of what you prescribe.  We understand the need for support in this process. Many of our apprentices form or join support groups to help their learning, and we encourage you to do this, in particular to support you during the transition from studying into practice.
Our support group scheme is run by Suzanne Mounter, who can help you to find the support you need. Some of our clinical supervisors also offer clinical supervision and discussion of cases, which can be arranged privately both during and after your apprenticeship.
"It has been the most remarkable and fulfilling educational experience I have ever had" Suzanne Mounter, Apprentice 2018-20, Dispensary Assistant 2020-21
Apprentices at the first JFA Graduation, June 2016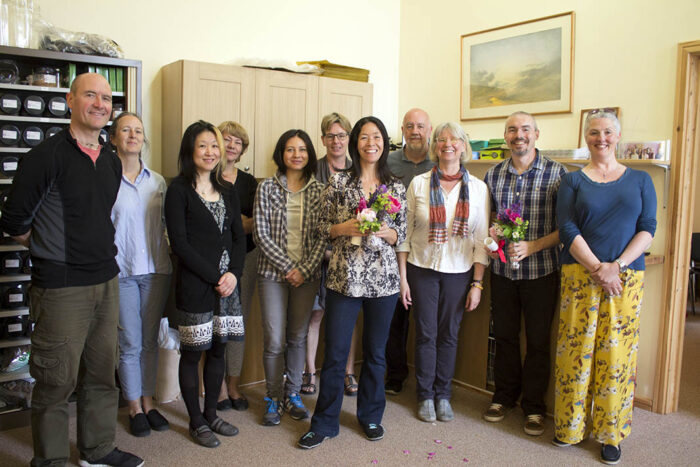 Dr Suzanne Robidoux writing on the Jing Fang Six Syndrome differentiation System in Acu, the Magazine of the British Acupuncture Council.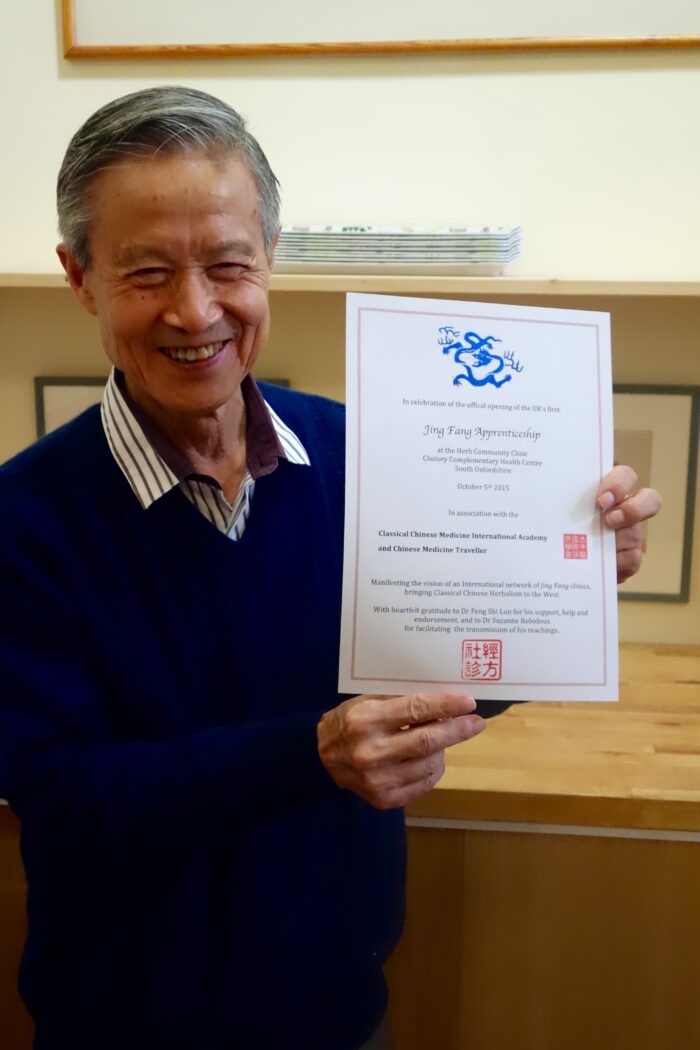 Dr Feng Shi Lun opening the Jing Fang Apprenticeship in October 2015
Data Privacy Notice