Jing Fang with Dr Feng in Oxfordshire
Posted by Frances Turner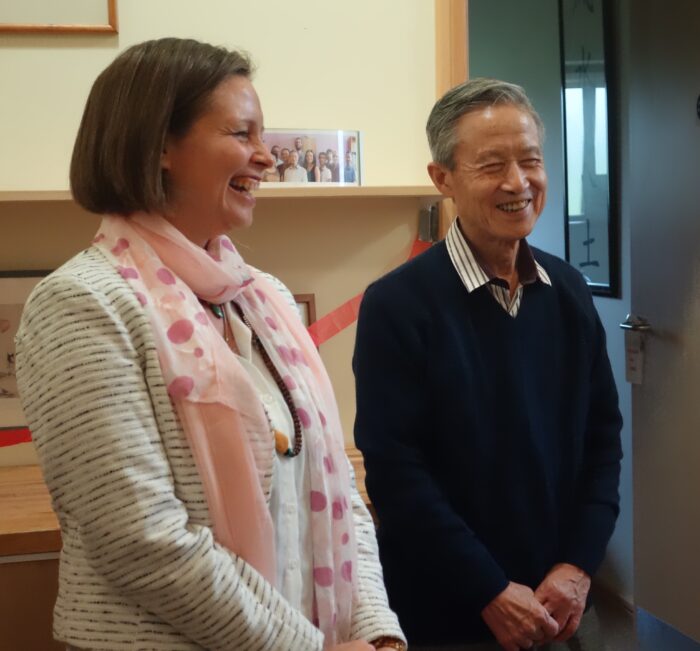 What a pleasure it has been to welcome Dr Feng Shilun and Dr Suzanne Robidoux to Oxfordshire!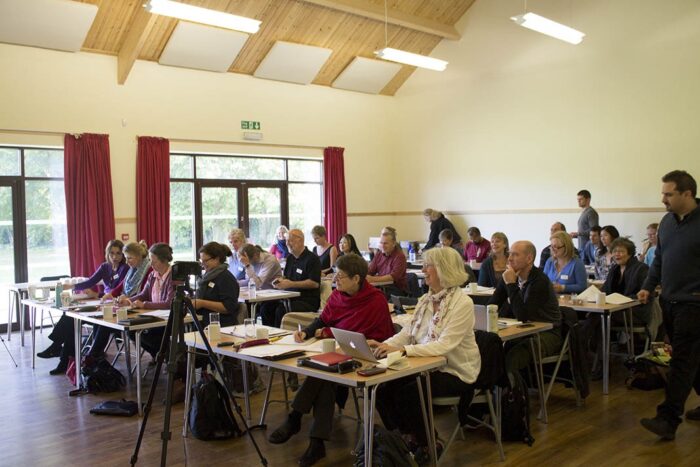 We had a great turnout at Cholsey Pavilion –  a gathering of Chinese herbalists from all over the UK, Ireland and the United States to hear Dr Feng present his clinical practice using the Jing Fang Six Syndrome Differentiation System.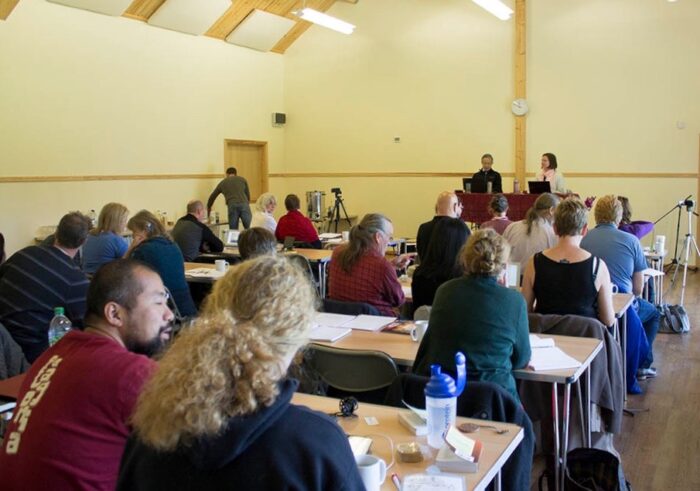 It was Dr Feng's first visit to England, and we found a great place for him and Suzanne to stay in Goring by the river Thames. As you can see from this photo Suzanne took of me with Dr Feng and his wife Ms Liu, the weather was gorgeous.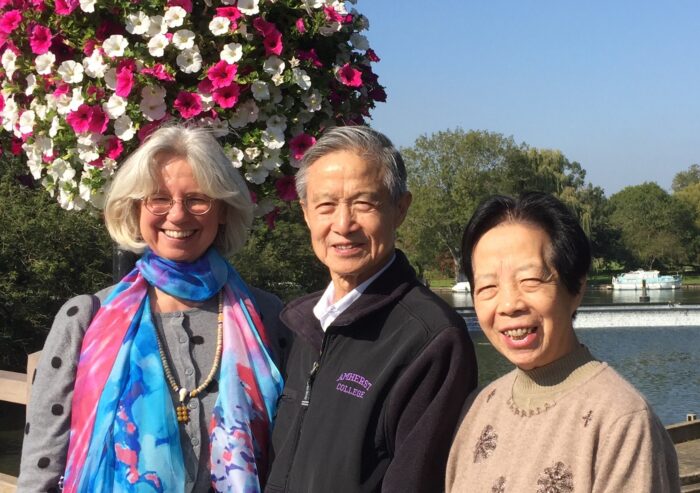 Dr Feng was so moved by the area that he surprised all of us, including Suzanne, by opening the seminar with an ode to the Thames that he had written!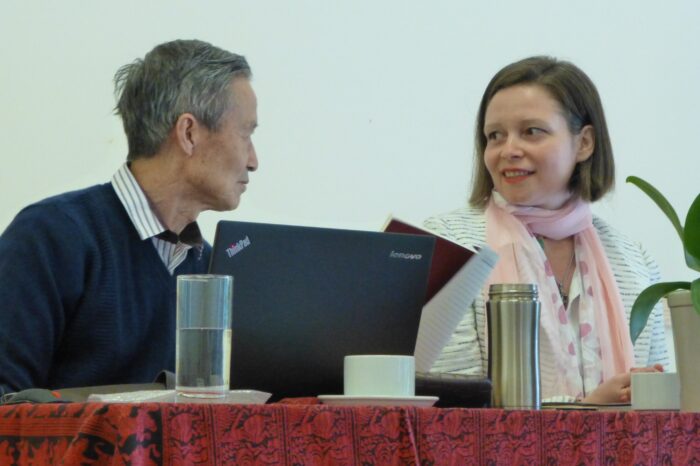 Then he got down to the serious business of presenting cases to illustrate the treatment of cardiovascular disease, gynaecology, sinusitis/rhinitis, and psoriasis, and Suzanne translated with great fluency and panache. This transmission to the West of an old lineage of Classical Chinese Medicine that she is facilitating is extraordinary. And as one of the participants who had previously worked with them on the Web commented, Suzanne and Dr Feng are amazing live. 
Talking of live, the seminar finished with a whole day of clinical practice with live patients and discussion, which went down a storm. For the first time ever, I witnessed a standing ovation for a CPD herb lecture! Very inspiring.
We were also very lucky to have Dr Feng officially open our new Jing Fang Apprenticeship and Herb Community Clinic at the Cholsey Complementary Health Centre.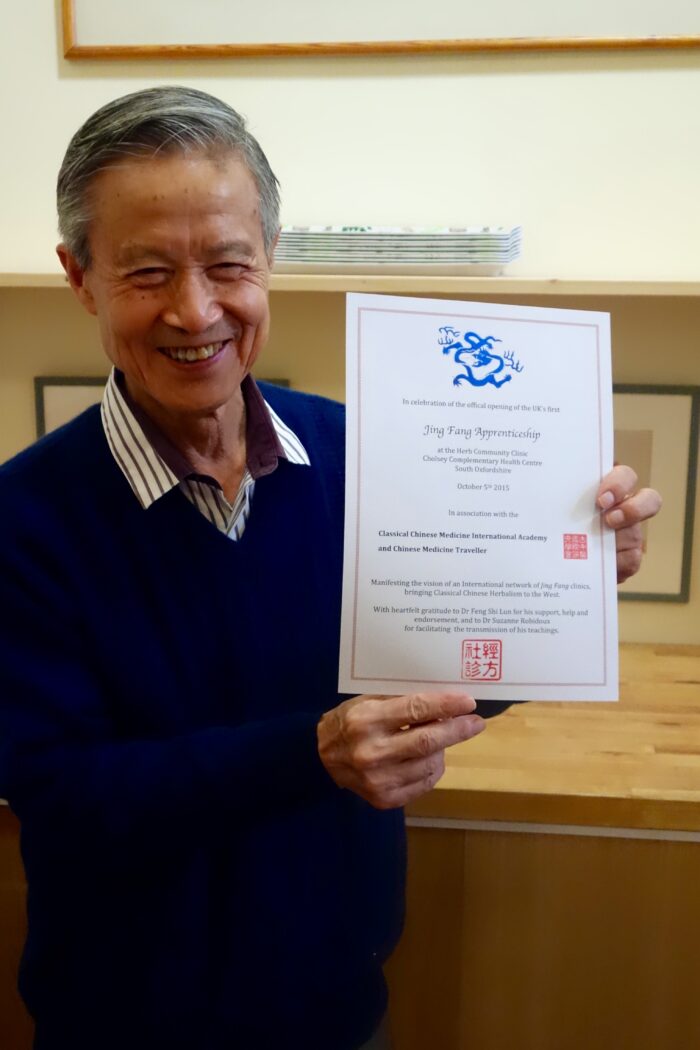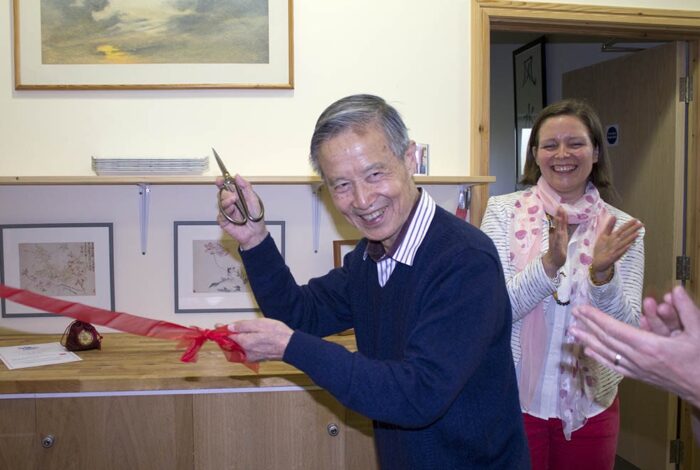 With a ceremonial ribbon cutting and certificate stamping, Dr Feng talked about each of us taking this work and developing it across the world. He  calls us foreign Zhang Zhong Jing!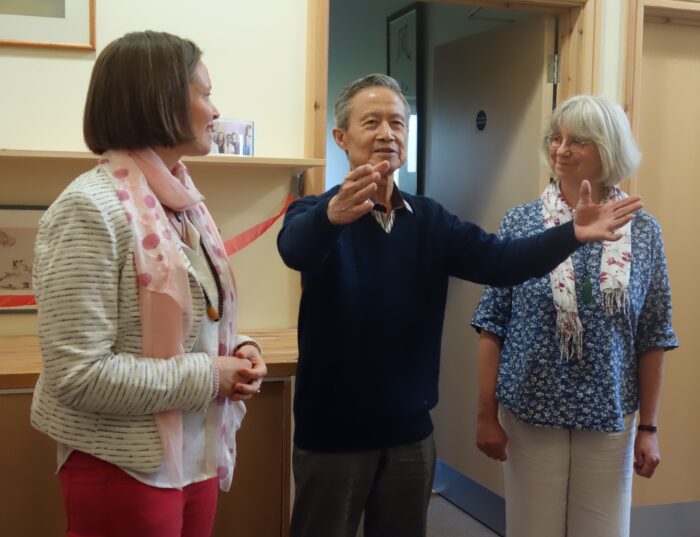 The ceremony was witnessed and recorded by our growing Jing Fang family.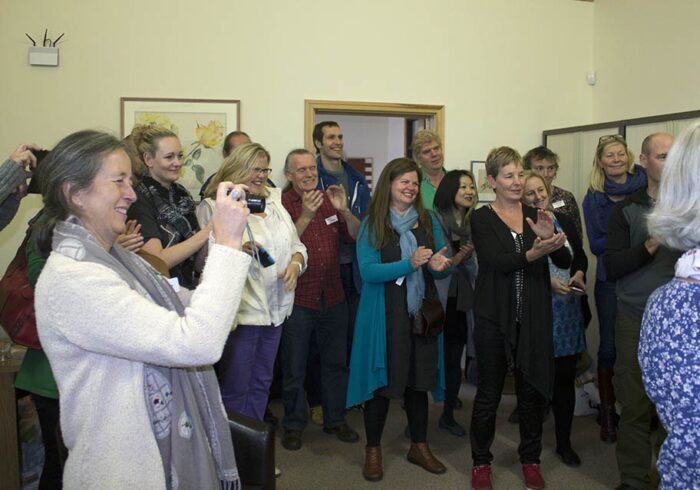 Who agreed to have their photo taken in the clinic!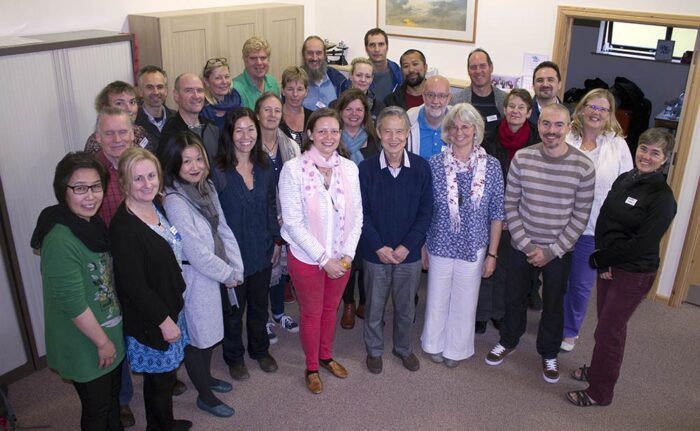 And then we all went down the Red Lion for a pint and supper!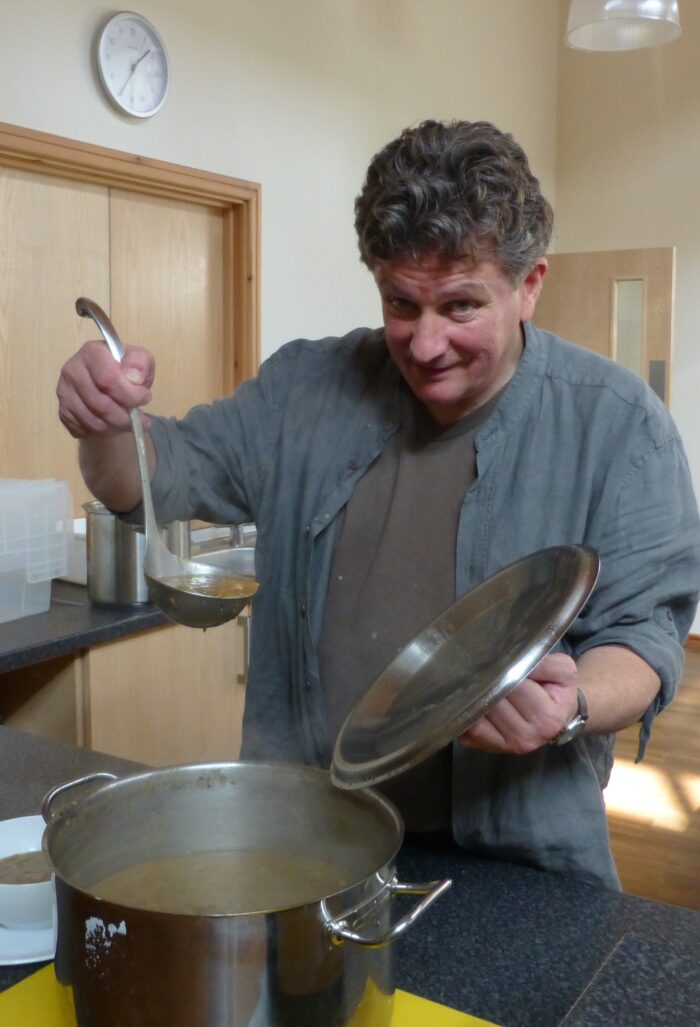 Mark cooked us some great soups to keep us going, and when the work was over, we had fun showing Dr Feng and his wife some local sites while Suzanne went off to London to teach Moxa and Nei Gong Techniques. We took in Christ Church Oxford – this is the dining hall of Alice in Wonderland fame, as well as the Bodleian Library, and, of course, Windsor Castle, greatly helped along by Alex's Chinese translation.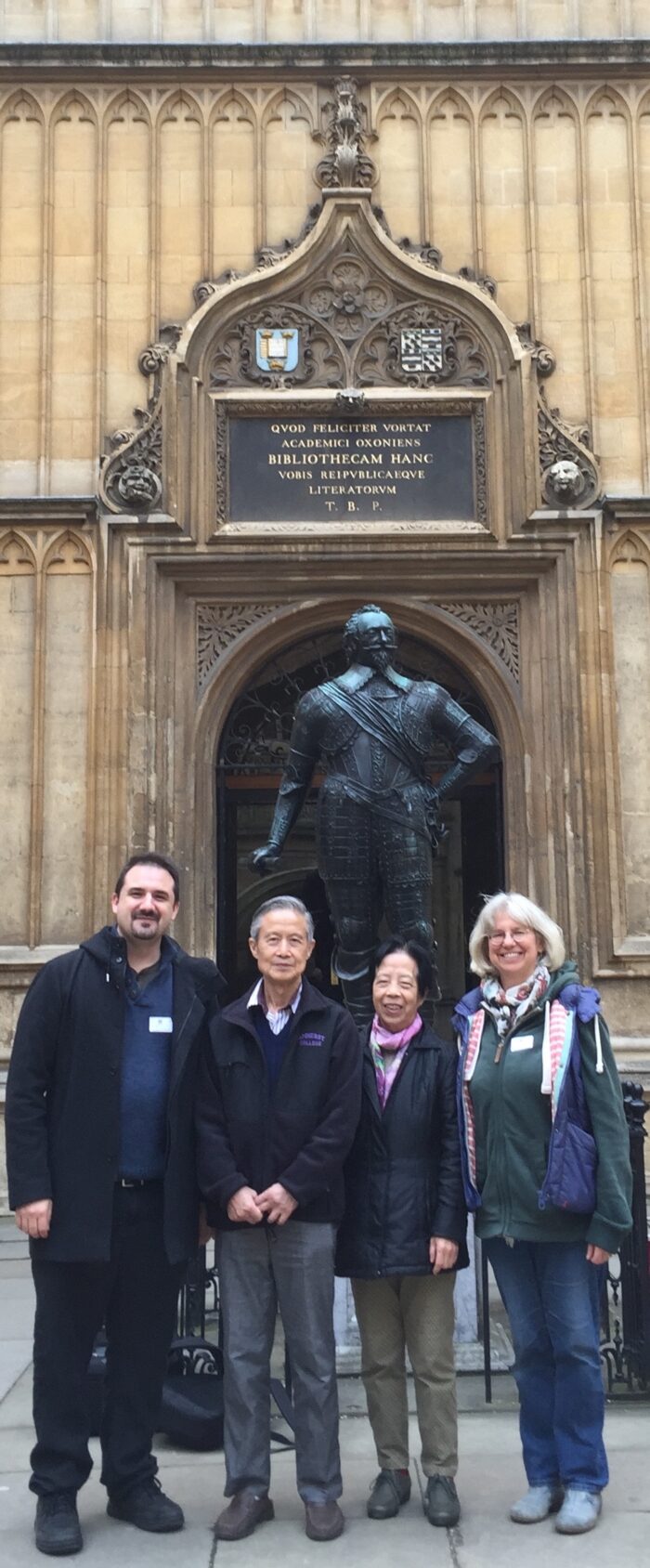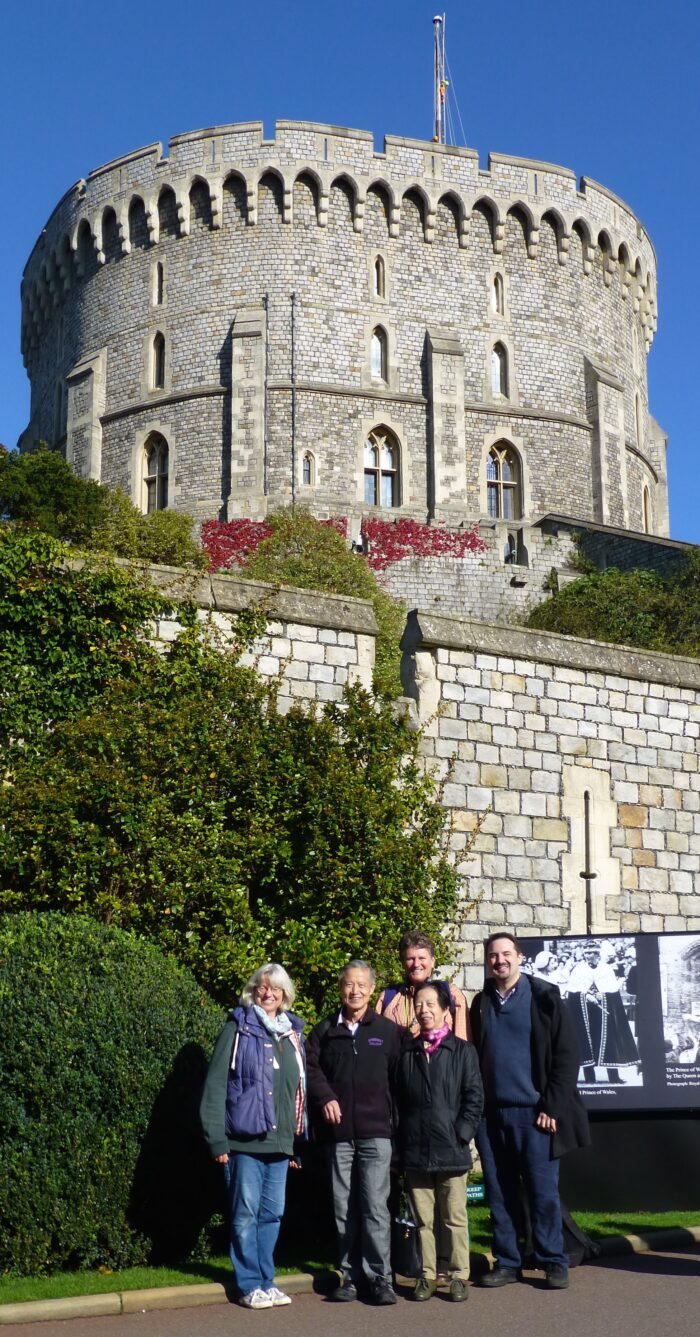 We couldn't resist this regal shot…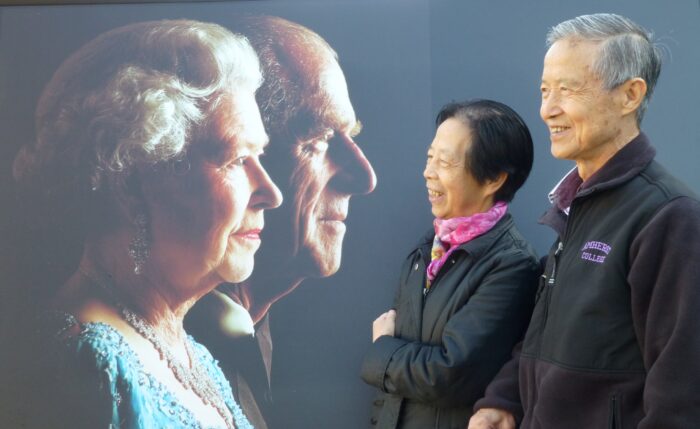 Then when Suzanne rejoined us, we took a short trip to the nearby village of Ewelme, where Alice de la Pole, granddaughter of Geoffrey Chaucer is buried, in an extraordinary tomb with a stone cadaver underneath.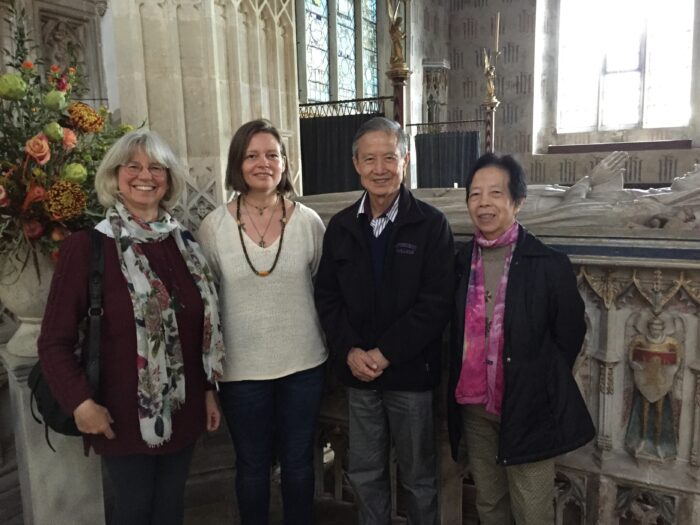 But really what most enthused Dr Feng were gardens – we visited Waterperry with Anna,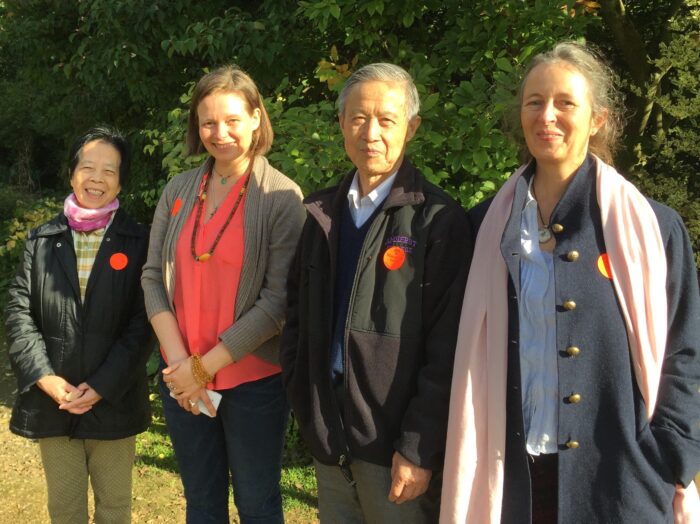 where the flowers were still gorgeous this flaming October.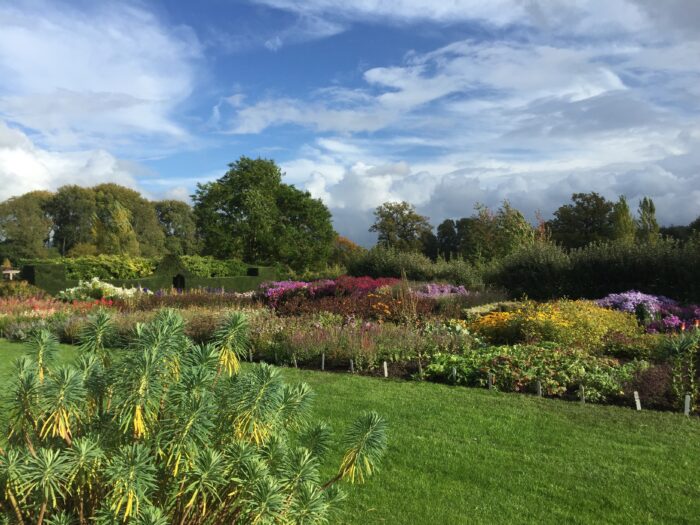 We finished with a final local walk around Wittenham Clumps as the sun went down on our last day. Dr Feng is endlessly interested in the plants, and here we are discussing crab apples with the help of Pleco!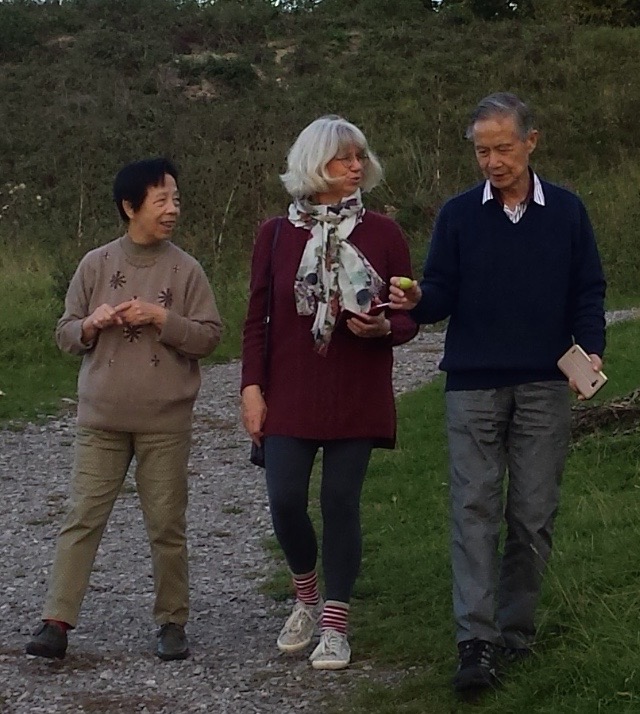 Thank you Dr Feng for coming all this way to teach us, and thank you Suzanne for dedicating yourself to the transmission of this lineage and facilitating the growth of our understanding. We are very encouraged by the results we are seeing, and look forward to taking it further.