Daoism in Xi'an
Posted by Frances Turner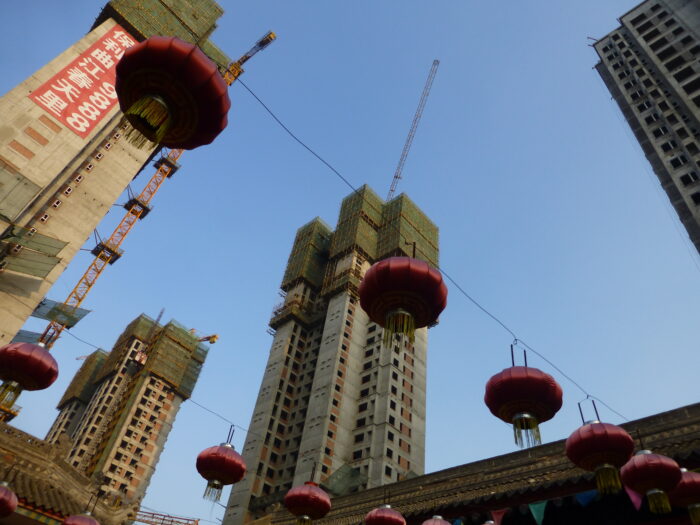 New skyscrapers dwarfing the Daoist temple Qing Hua Gong in Southern Xi'an. It seems like everywhere in China huge tower blocks are going up. Master Huang ShiZhen was extremely hospitable.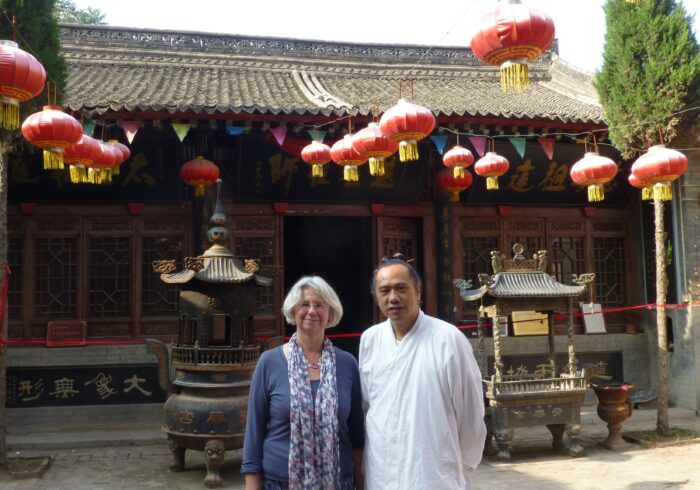 And asked me to write a letter to the local government to help get repairs done at the temple, which I did. There is interesting calligraphy on either side of the doorway into the temple, and I was particularly struck by the right hand phrase, which says: the dao is vast, the temple is small – never mind!

I was so struck by the Daoist nature of this that I asked Master Huang to write it for me – which he did in style!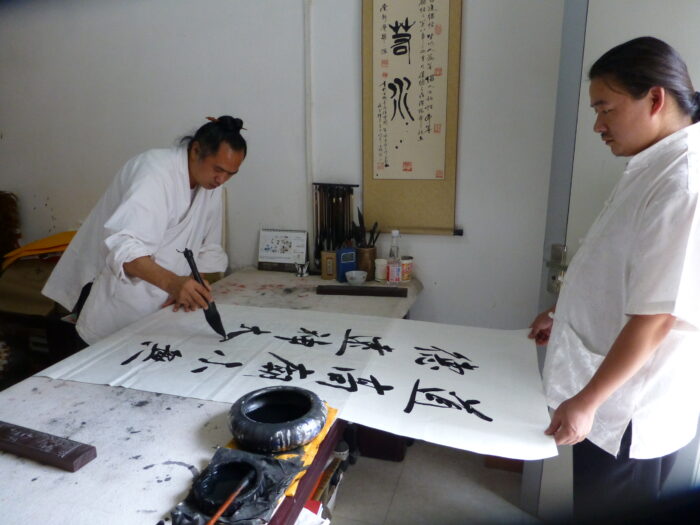 On the last day he took me up Yu Shan (Jade Mountain) to check out a retreat centre he is thinking of using. It was a relief to finally get up out of the pollution of central Xi'an and into the clear mountain air.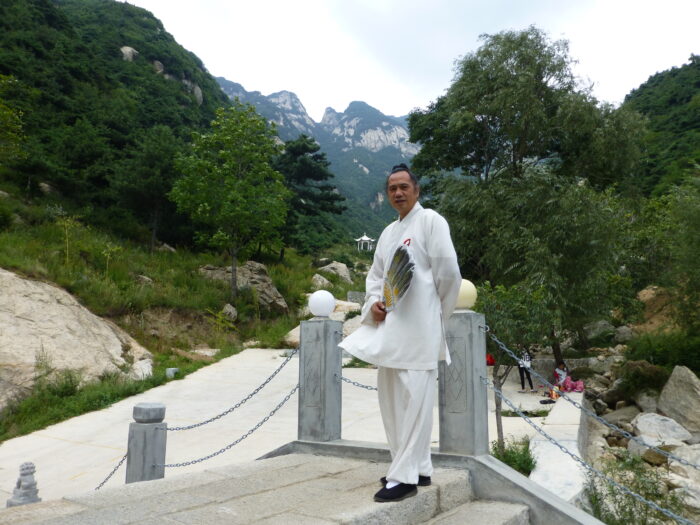 Tai Ji Jiang came with us, and taught me a lovely seven move tai ji form. Below is a photo of Mr Li, who owns the retreat centre, with Master Huang, Tai Ji Jiang and two of his senior students, sitting in the well appointed tea room at the retreat centre.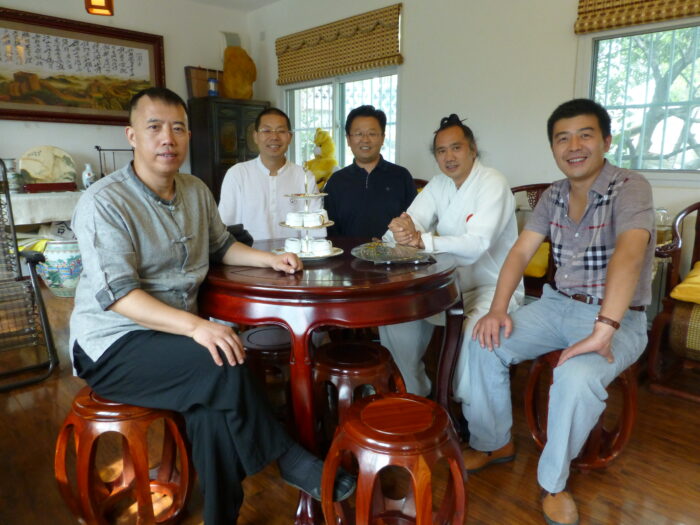 Hospitality is done in style in China, with lots of tea (complete with an English tea cake stack) then a lovely meal, much photography, and only after that down to business. When we got down the mountain, we were invited to a house in Xi'an for supper, and I  met the government official I had written to! Here he is in the centre, with the other guests.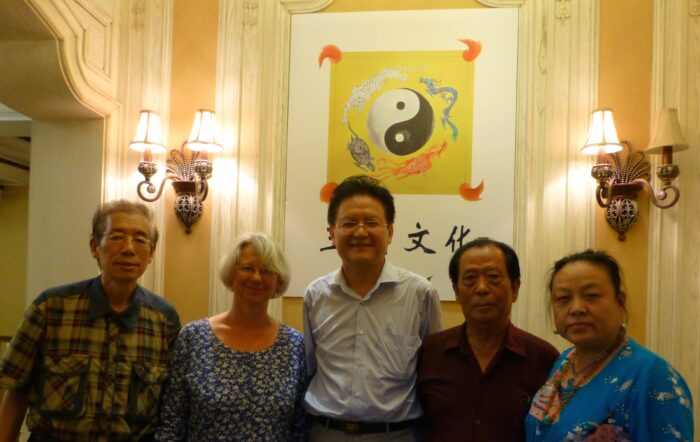 I think these temple dragons from Qing Hua Gong say it all!