Cholsey Health Day
Posted by Frances Turner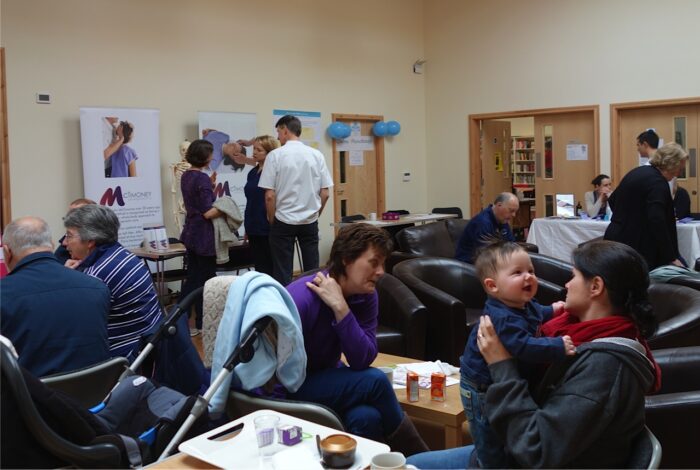 On Saturday 12th April we officially launched the Cholsey Complementary Health Centre, with a day of taster sessions and demonstrations at Cholsey Pavilion. John Wheeler did stirling work getting it all together, and the Health Centre now has some signs, so is finally visible! The Saturday Community Tea Shop was open for business, Pam Seymour was there from the horticultural society, and there was a nice buzz about the place.


I took the opportunity to give myself a health check, and had a very interesting EFT (Emotional Freedom Technique) taster session from Paula Kennedy which left me interested to try more. See below deep in conversation with Joanna Belcher, who offers deep tissue massage at the Health Centre. Bill Rees Lewis and Louise Stanley from Cholsey Chiropractic Clinic were generously offering free back checks, and it looks like a course of McTimony Chiropractic will be the result for me. Alan Baker and Mark Preston, who both do tai chi and tui na (Chinese massage) were offering some delicious shoulder massages, and Rowlands Pharmacy were doing blood pressure checks.


It's hard to give taster sessions of acupuncture, but I managed to offer a session on Chinese herbal teas. The most popular was gou ji berry and chrysanthemum flower – a tea commonly drunk in China and very tasty. Rose bud and tangerine peel tea also got the thumbs up from some, although it wasn't everyone's cup of tea!
Natalie Bow, who has just joined us as a physiotherapist was there with her partner Chris Adams representing the boot-camp fitness side of things, and Emma Green gave us a Pilates taster class. Mark Preston and colleagues from the Tai Chi Foundation gave a demonstration of the Cheng Man Ching Yang-Style Tai Chi form, followed by an impressive looking sword form. They also gave us an exercise called sculling, which certainly worked the legs!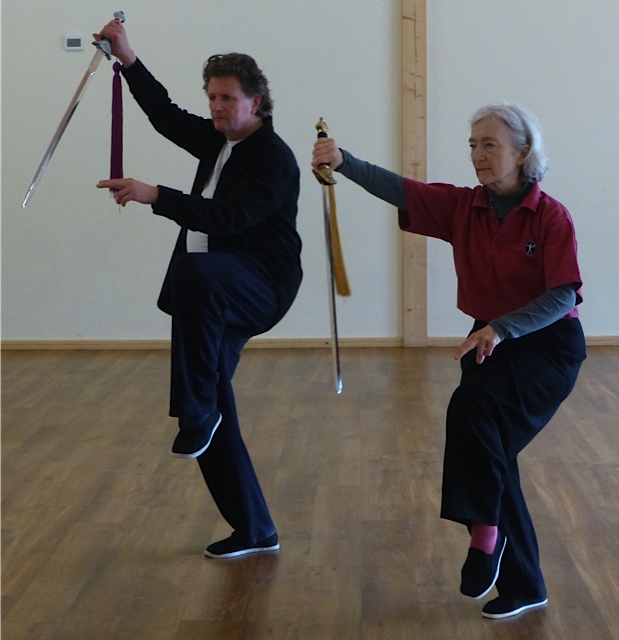 The practitioners at Cholsey Complementary Health Centre want to make complementary medicine accessible to the community, and the Cholsey Health Day successfully brought together some complementary and traditional approaches to healthcare, with an emphasis on how we can keep ourselves well. Above all, it was fun, and we hope to run it again next year.