Beijing!
Posted by Frances Turner
Just home from Beijing, studying Chinese Herbal Medicine with Dr Feng Shilun. An amazing trip!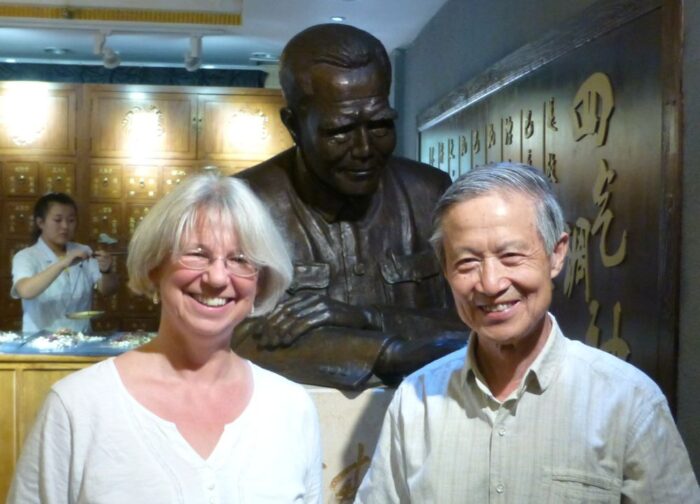 This photo of me with Dr Feng was taken at the Shu De Tang Clinic, a beautiful clinic named after the famous doctor Jiao Shude (he's the one in bronze). We have been studying with Dr Feng long distance all year via the Chinese Medicine Traveller webinars Suzanne Robidoux has been organising from Beijing, and she did us proud translating the clinics and lectures we attended.
There were five of us studying with Dr Feng, from England, France and the United States, and we joined an enthusiastic group of Chinese, Japanese and Korean students.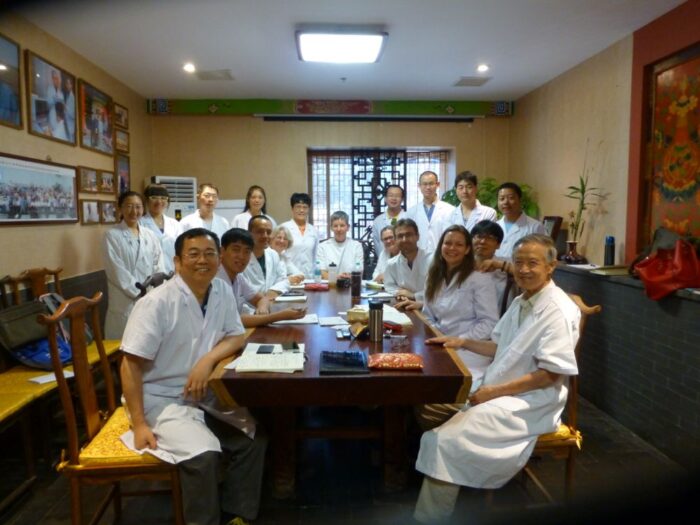 We are really looking forward to bringing Dr Feng's style of Classical Chinese herbal medicine to Oxfordshire, and our Herb Community Clinic is launching this coming October at the Cholsey Complementary Health Centre in  Cholsey, near Oxford. More news about that soon.